Brand's PayDeck gives you the power to manage payroll and access documents and information, simply and efficiently.
This includes:
A powerful dashboard with an at-a-glance overview of your most important payroll information
An archive of your payroll reports in one place, retrievable at the click of a button
A simple yet dynamic tool to run your own reports with multiple configurations
Easy access to PlatinumPay Express (PPX) and online payroll management
See it here: paydeck.brandspaycheck.com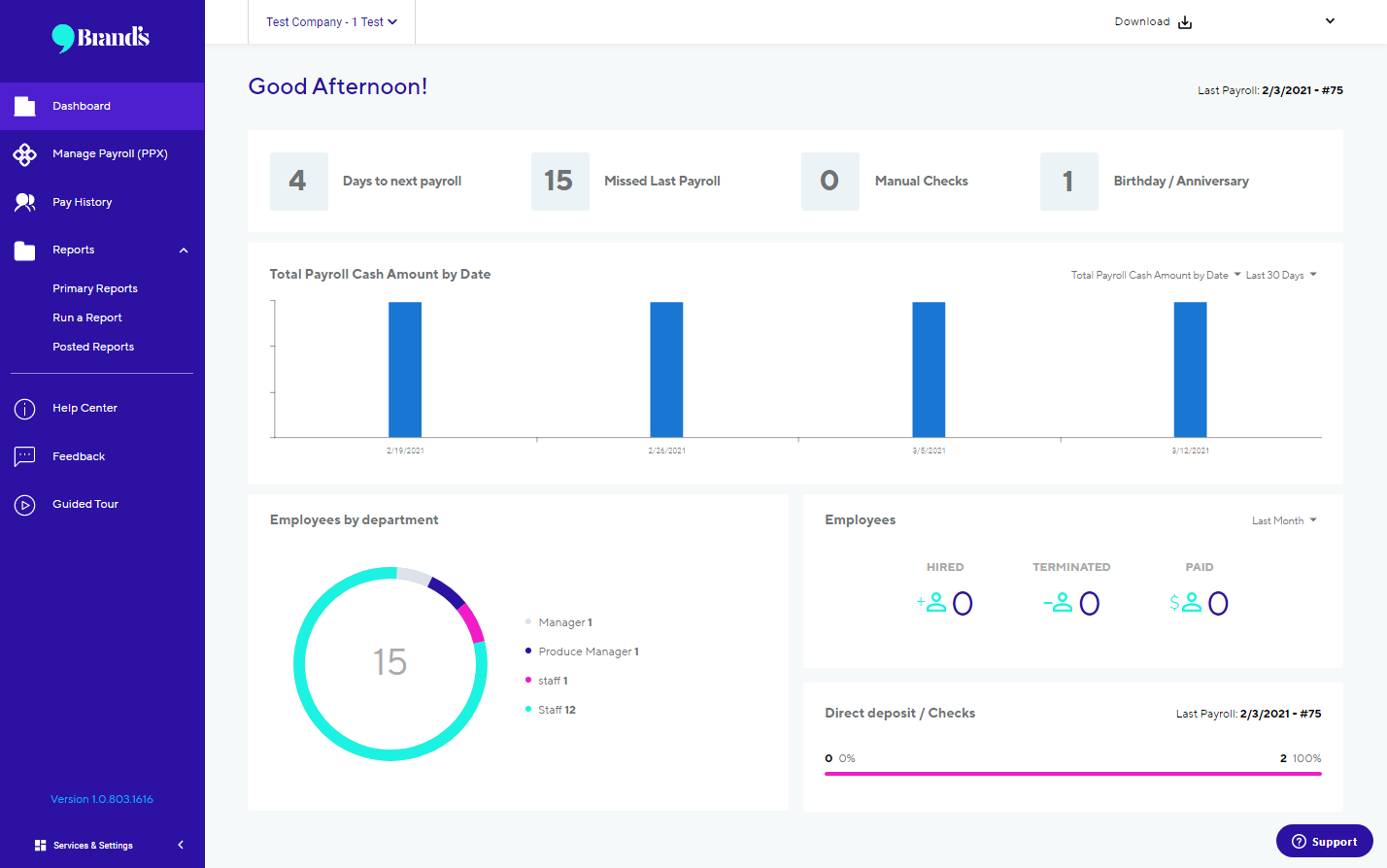 As always, support is available at the bottom-right corner of the site for any assistance you may need. In addition, we welcome your feedback as we continue working to improve the experience. Please feel free to send us any comments or requests; we look forward to hearing your thoughts.
If you don't already have PayDeck, submit our Online PayDeck Access form and we'll set it up for you.
Learn more below:
Manage Payroll
A clear overview of your payroll information is visible on the dashboard.
You can see how much you're spending on payroll, how many days until next payday, your new hires and fires, special occasions, and more.
To submit and manage payroll, select Manage Payroll at the top of the page.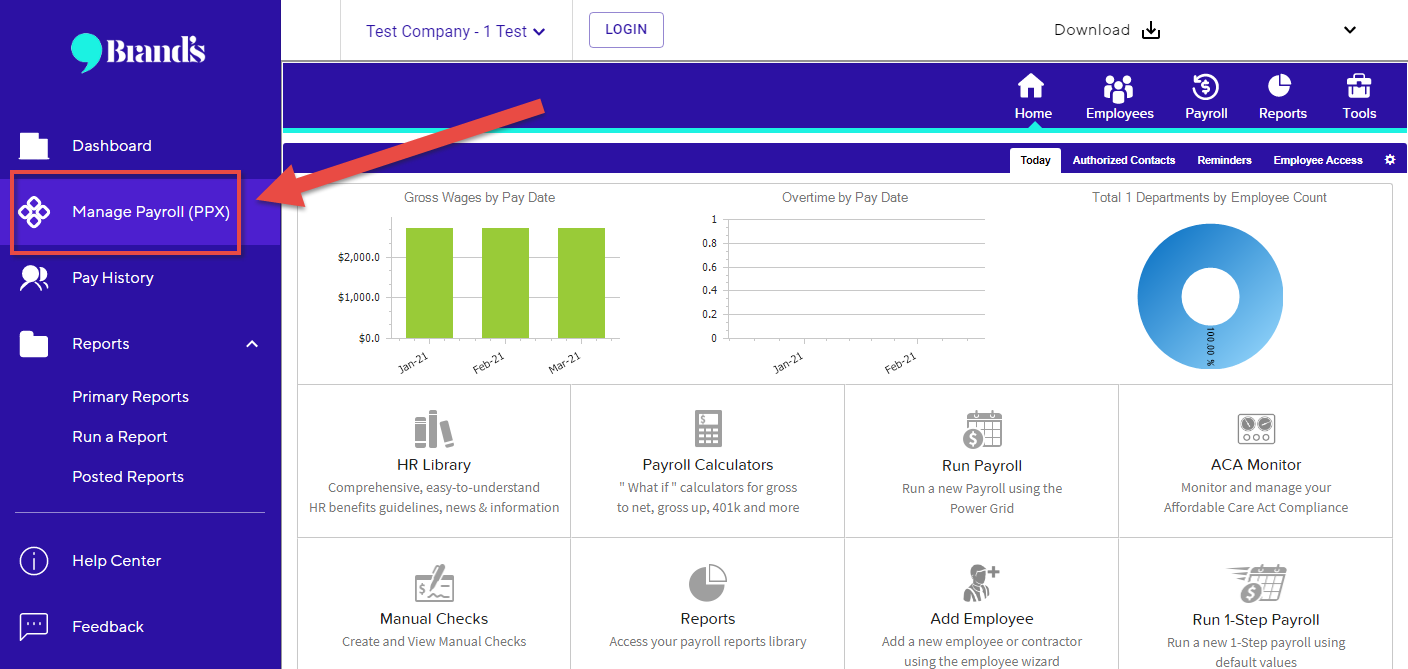 To learn more about managing payroll, see: Manage Payroll.
View Reports
To obtain a report, simply select Reports (1) in PayDeck and select the Primary Reports subtab (2).
There you can see all the standard reports (3), including:
To download, select Download All (4) or select the download icons for individual documents (5).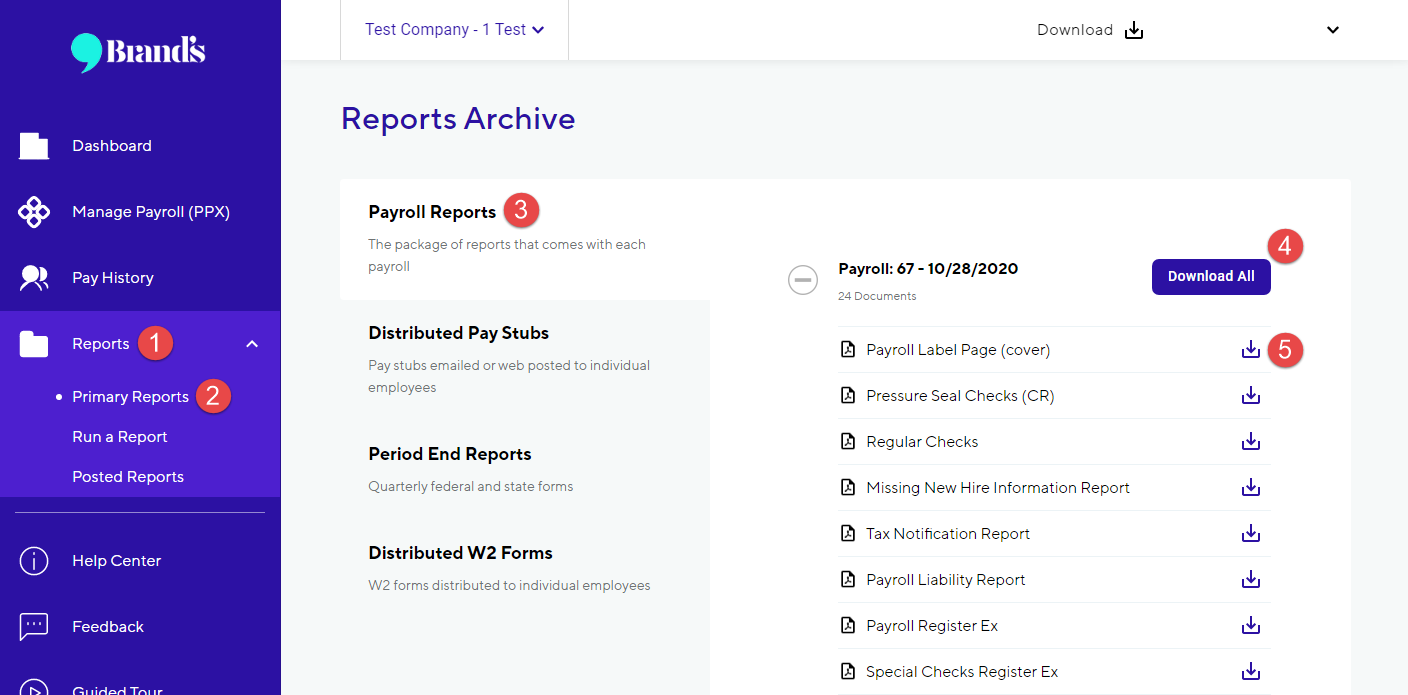 P.S. Miss the old way? You can still log in to PPX via Manage Payroll and continue using the PPX steps you're familiar with.
Print Paychecks
To download payroll checks for printing:
In Brand's PayDeck, select Reports.
Select the Primary Reports subtab.
Click the plus sign to expand the payroll reports list (if it isn't already expanded).
Select the download button to the right of the file that says Regular Checks or Special Checks or Checks Ex (whichever your company has, but not one that says "Register.").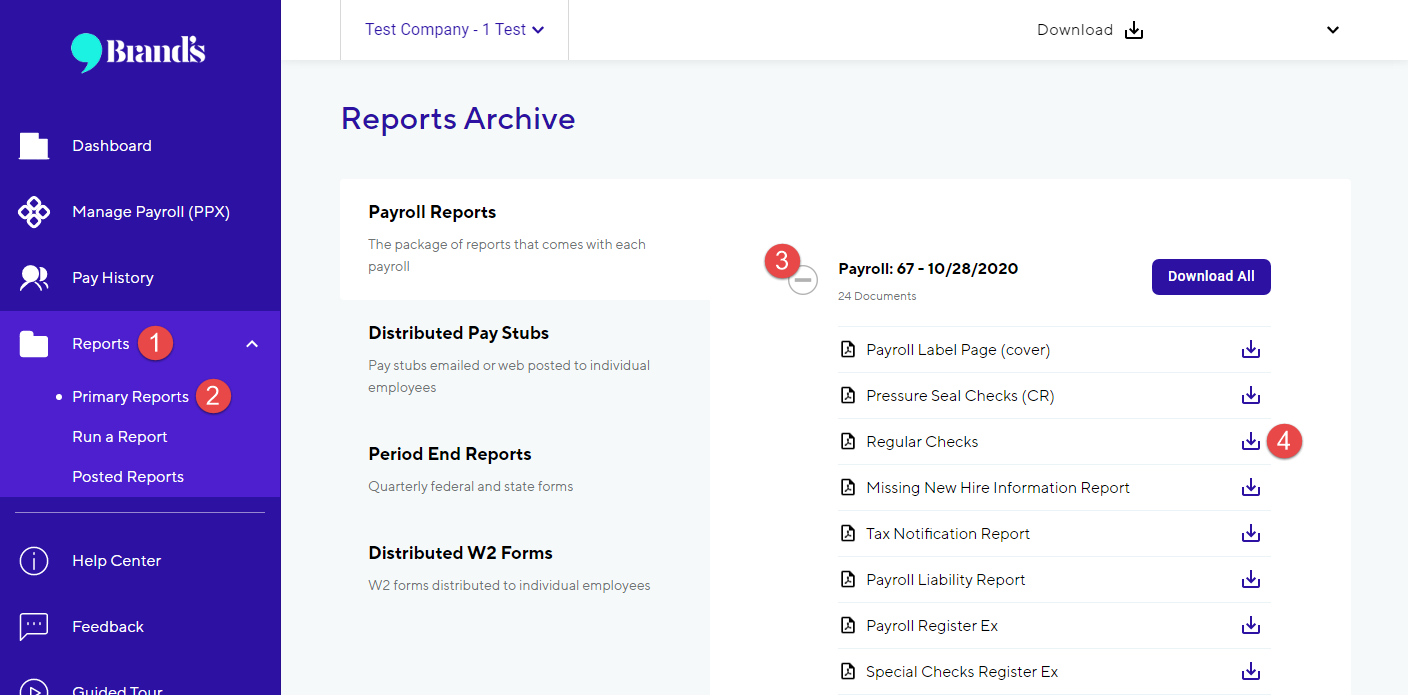 The downloaded pdf has all your payroll checks ready to be printed on check paper. Be sure to open it in a PDF viewer such as Adobe Acrobat Reader, not in a browser, so you can print it properly. Click here for sample print setup.

To restock check paper, email cs@brandspaycheck.com and we'll send it right out.
To learn more about paperless checks, see About Paperless Payroll.
Run a Report
To run a custom report:
In PayDeck, select Reports.
Be sure you're in the Run a Report subtab.
Select the category.
Select the report.
Input the parameters you want to see, such as payroll number, date range, or employee number.
Click Run.
When it is ready, it will appear in Posted Reports, which can be accessed by switching to the subtab or clicking the download notification at the top right.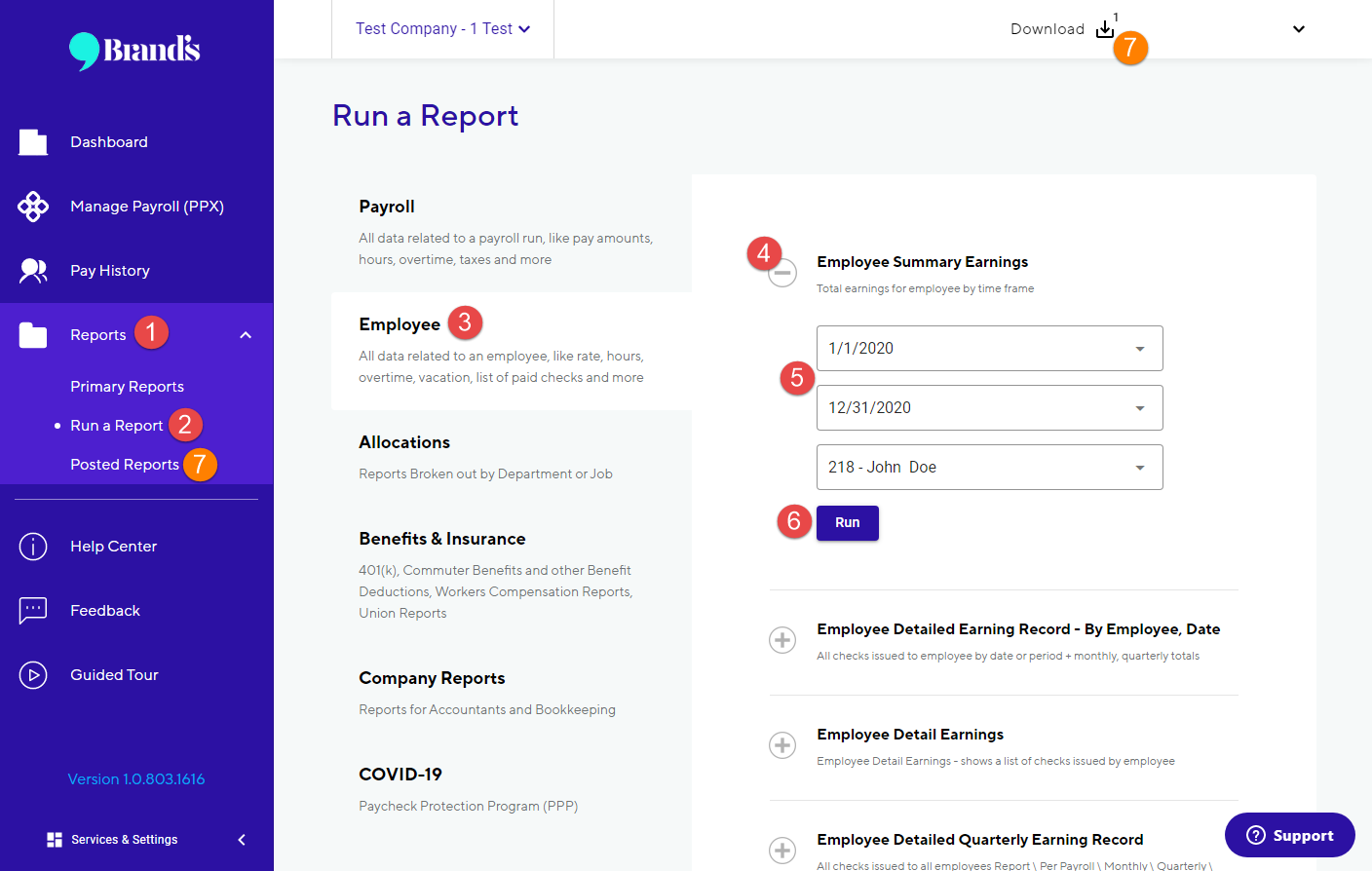 Example: Paystubs by Date, Employee
To download paystubs for a particular employee within a date range:
Select Payroll.
Select Paystubs by Date Range.
Enter the parameters and click Run.
You will be notified when the report is ready.
Click the notification or switch to the Posted Reports subtab to download from there.