View and update all employees with a faster, easier-to-use employee page.
To access the page, select Employees from the left menu.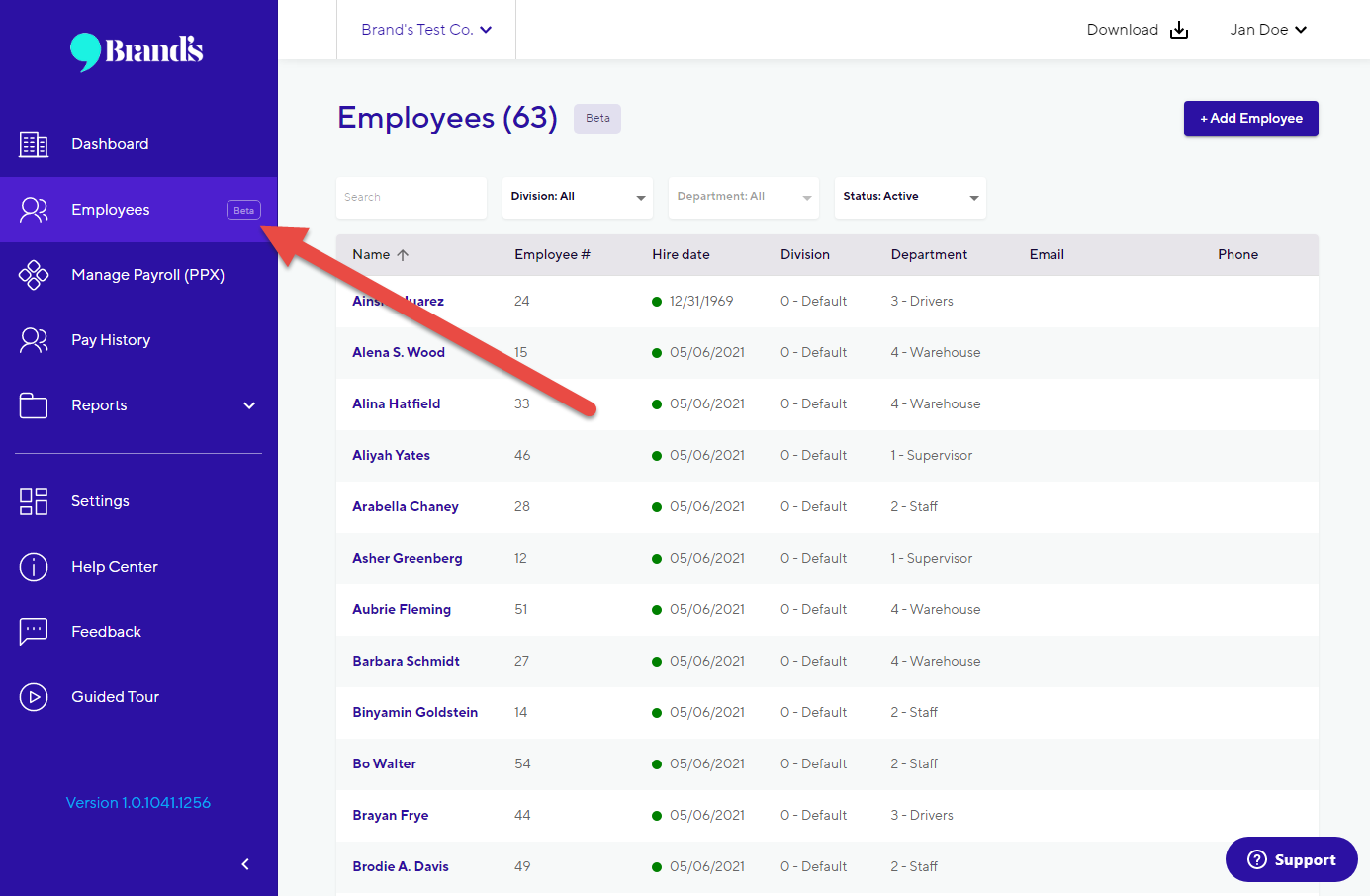 Use it to skip slower loading times and quickly flip through employees to view and update their records.
Enable
If you don't see it in the left menu, go to your PayDeck Services and enable it.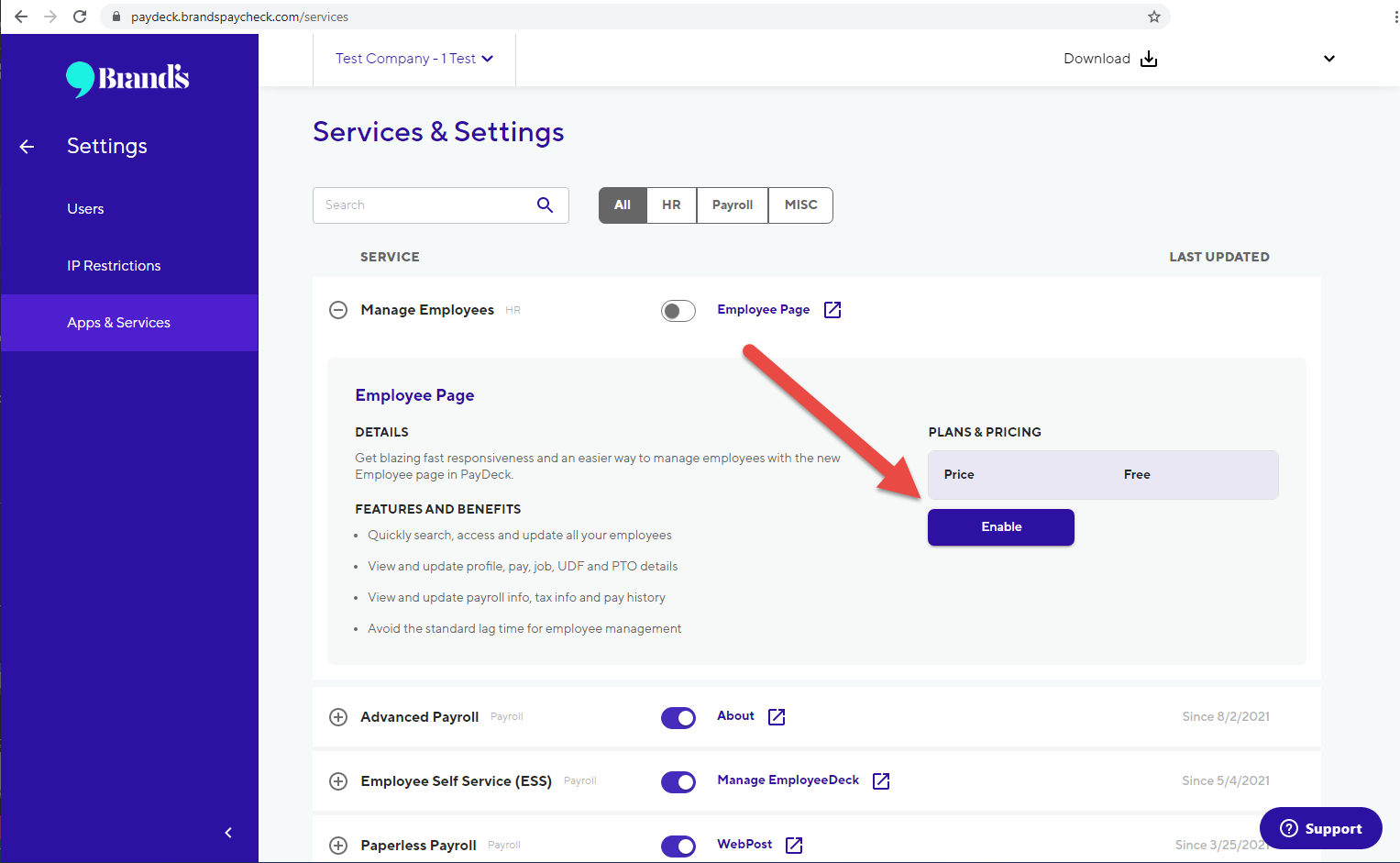 Permissions
If you don't have the Services page, this permission is not active for your profile. Speak to the person who sets payroll permissions in your company.