To print payroll checks, simply download the "Checks" report and print.
The checks come with your payroll package, and you can access them in PayDeck at any time:
In Brand's PayDeck, select Reports on top.
You will be in the Primary Reports subtab.
If it isn't already expanded, click the plus sign to expand the Payroll Reports list.
Select the download button to the right of the file called any of the following: Regular Checks, Special Checks or Checks Ex (whichever your company has, but not one that says "Register.").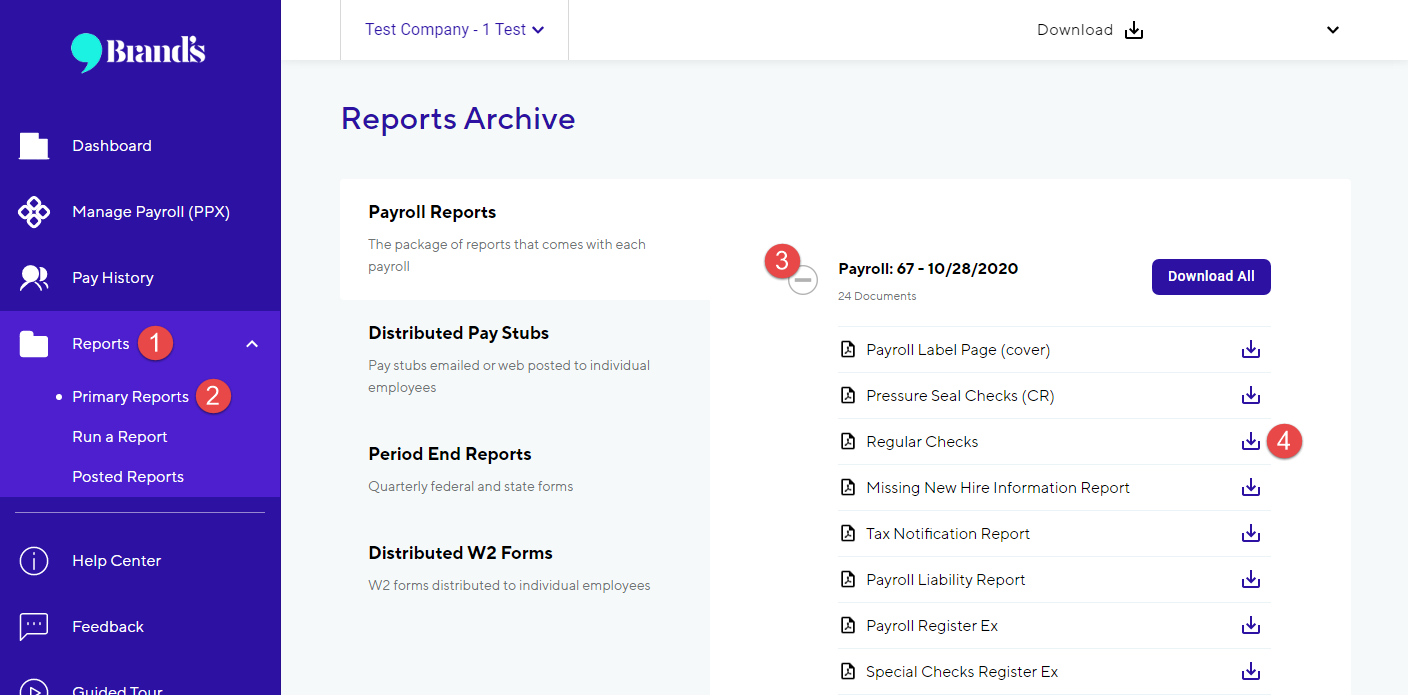 The downloaded pdf has all your payroll checks ready to be printed on check paper. Be sure to open it in a PDF viewer such as Adobe Acrobat Reader, not in a browser, so you can print it properly. Click here for sample print setup.

To restock check paper, email cs@brandspaycheck.com and we'll send it right out.
To learn more about paperless checks, see About Paperless Payroll.