Our new EmployeeDeck is a fresh, helpful portal provided for employees free of charge. It is designed to minimize work and allow employees to help themselves.
Employees can:
View their current paycheck
View pay history
Set up their direct deposit bank accounts (if applicable)
View tax withholdings
View and download annual documents (W-2s, 1099s)
See it here: employeedeck.brandspaycheck.com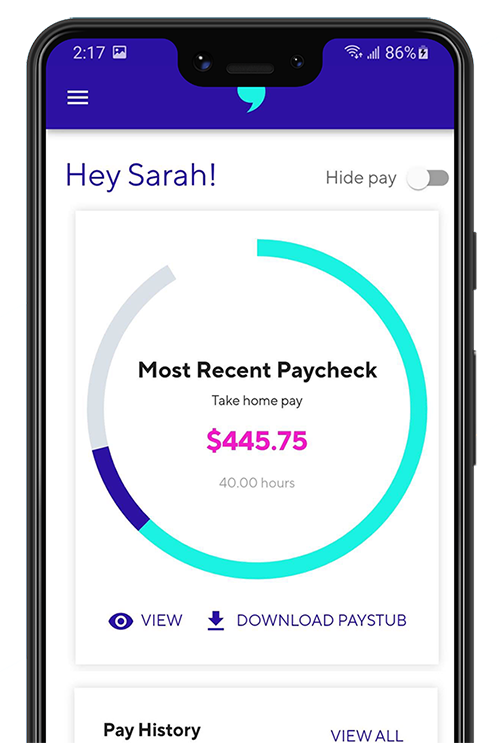 Also available in the App Store and Google Play.
--
Jump to: Features | Invite Employees | Set Up Your Account | Sign In to EmployeeDeck
Dashboard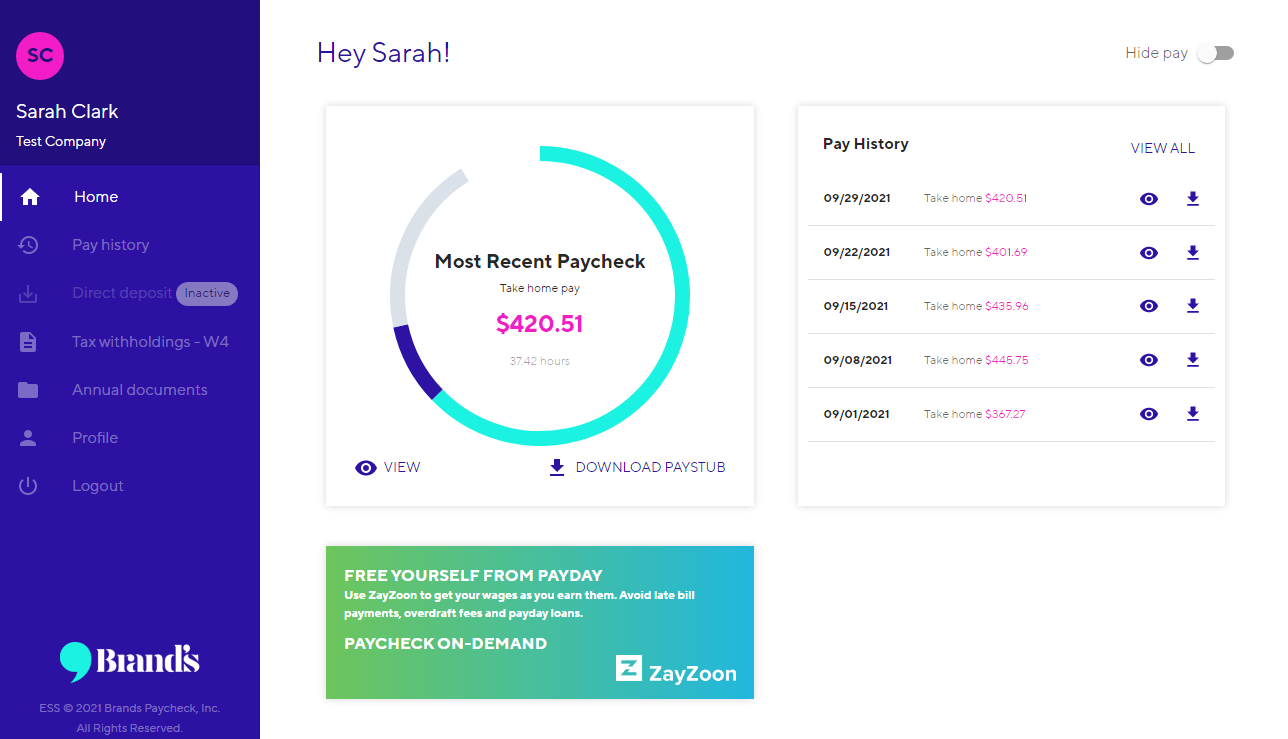 Pay History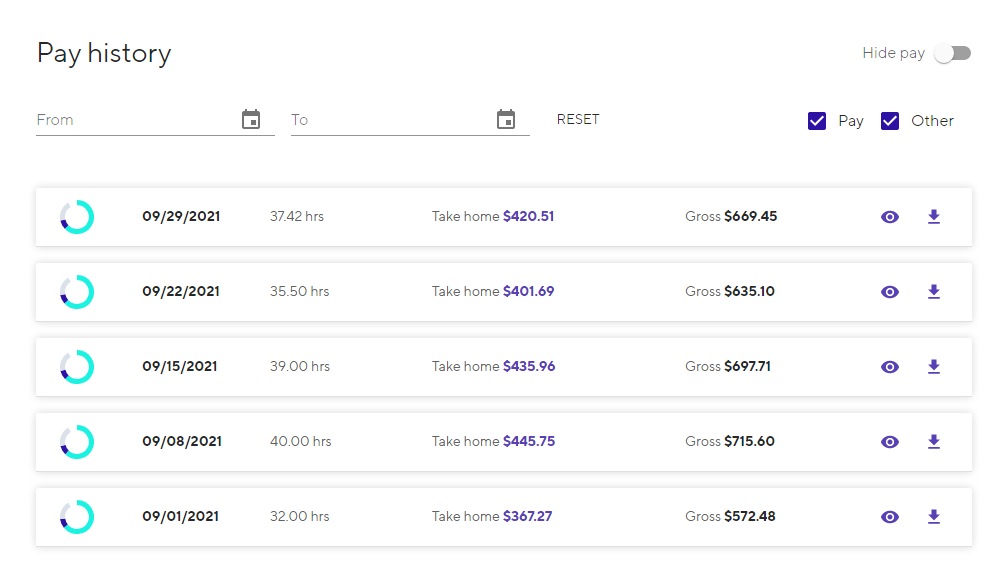 Direct Deposit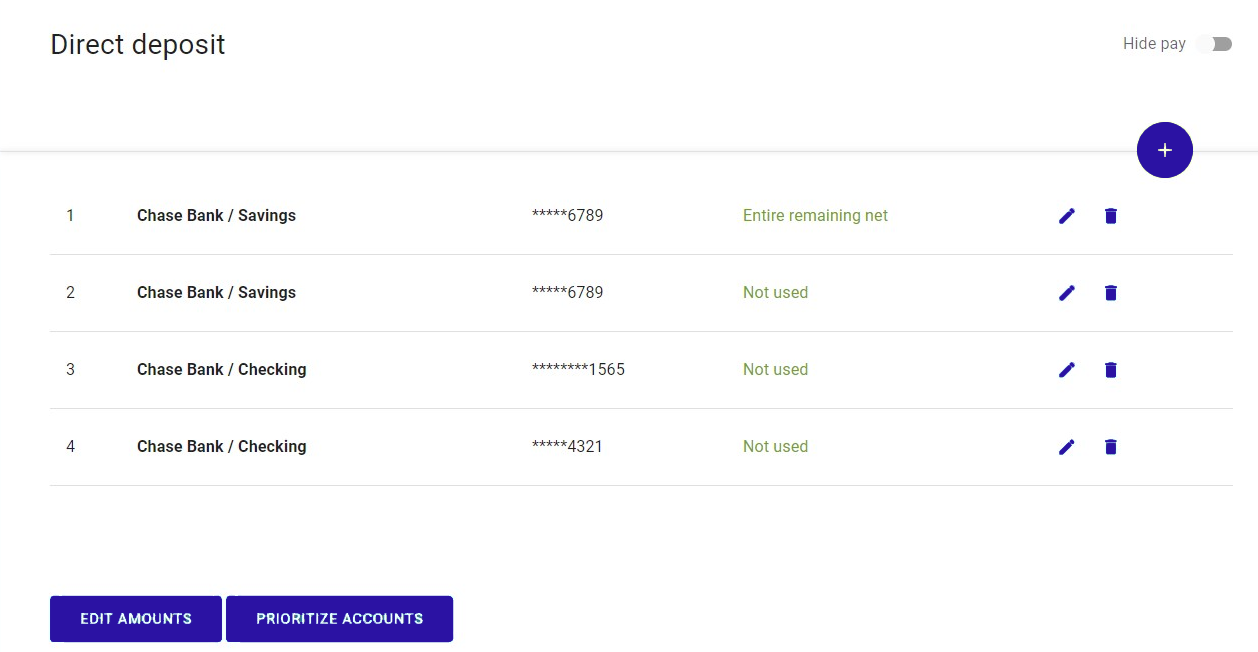 To learn more, see About Direct Deposit.
Multiple Profiles
Employees working for more than one company or with more than one employee record at the existing company (e.g W2 and 1099 employee) can have multiple profiles with the same email address.
Simply select the profile when logging in: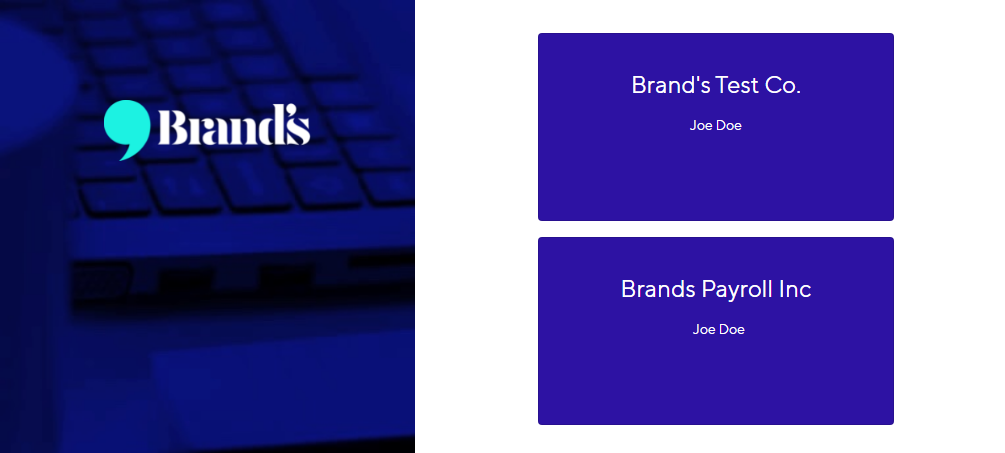 To switch during a session, click Switch profile at the top left: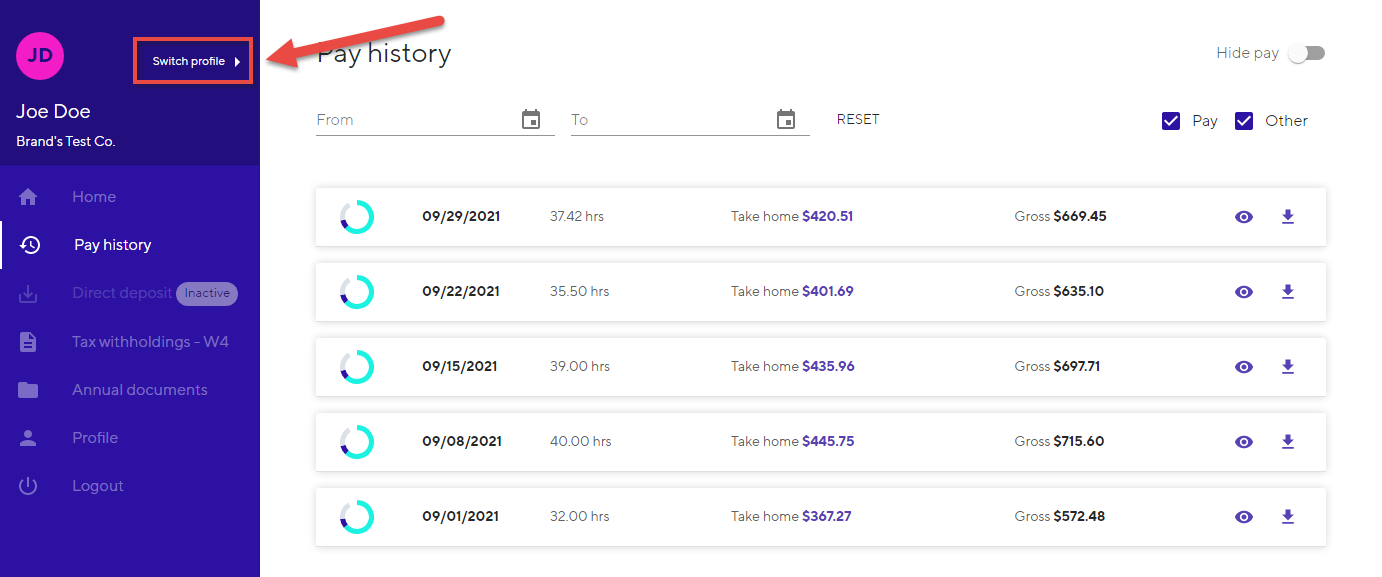 Invite Employees
To invite employees, employers can go to their PayDeck Settings on the left panel and click Manage EmployeeDeck.

For more info, see Manage EmployeeDeck.
Set Up Your Employee Account
To get started with EmployeeDeck, you will receive an invitation from your employer via email: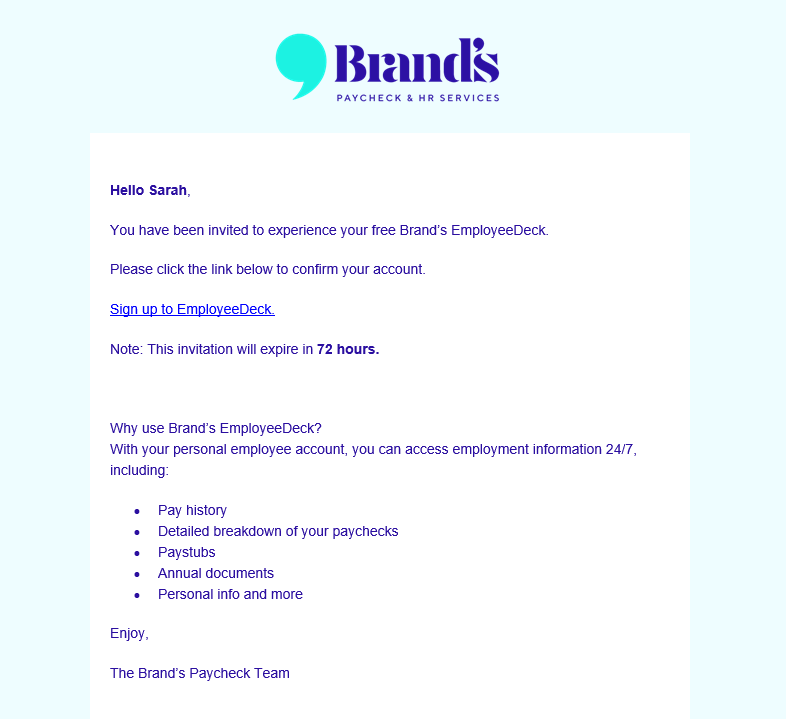 Click the link and create your account.
Sign In to EmployeeDeck
Once your account is created, you can log in at any time using employeedeck.brandspaycheck.com OR
visit our website brandspaycheck.com and select Brand's EmployeeDeck from the Login dropdown.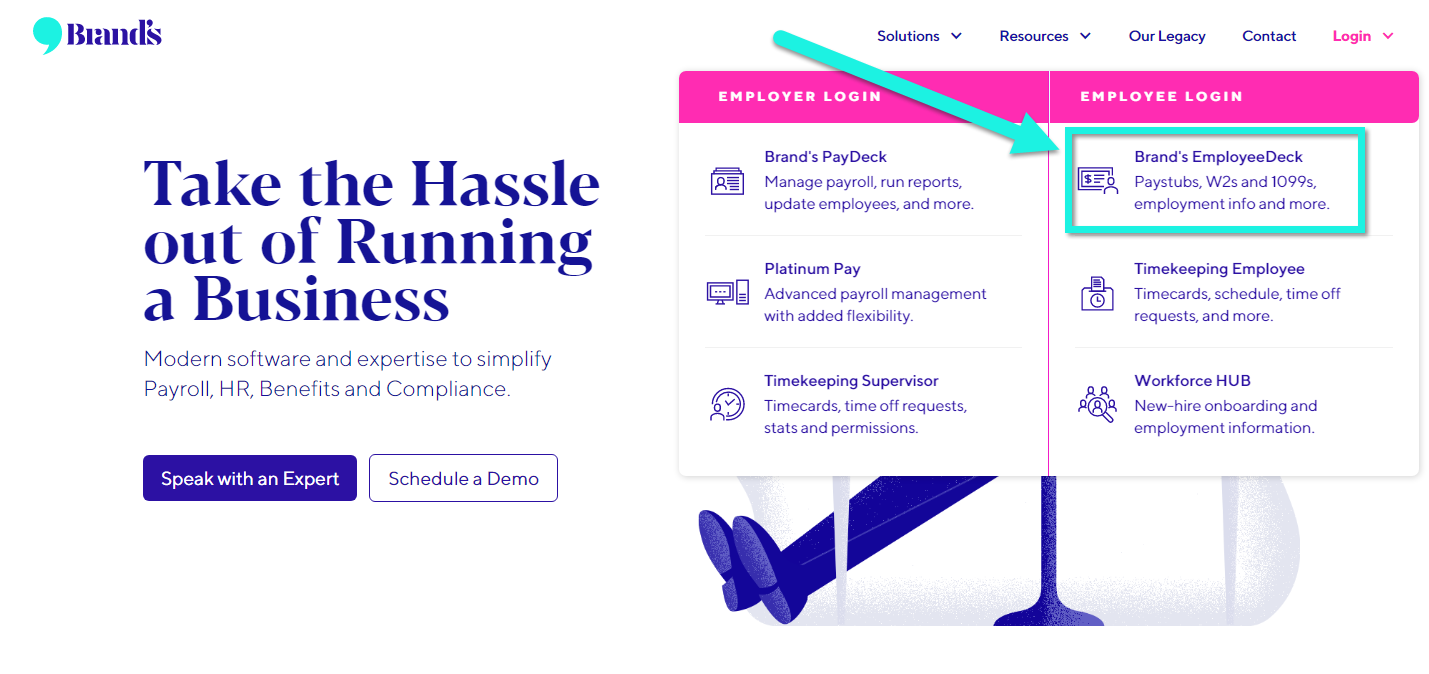 - - - -
For our other Employee Self Service (ESS) platform, see About Workforce HUB.