Our new Employee Self Service (ESS) is a fresh, helpful portal provided for your employees free of charge. It is designed to minimize work on your end and allow employees to help themselves.
Employees can:
View their current paycheck
View pay history
Set up their direct deposit bank accounts
View tax withholdings
View and download annual documents
See it here: ess.brandspaycheck.com 
Dashboard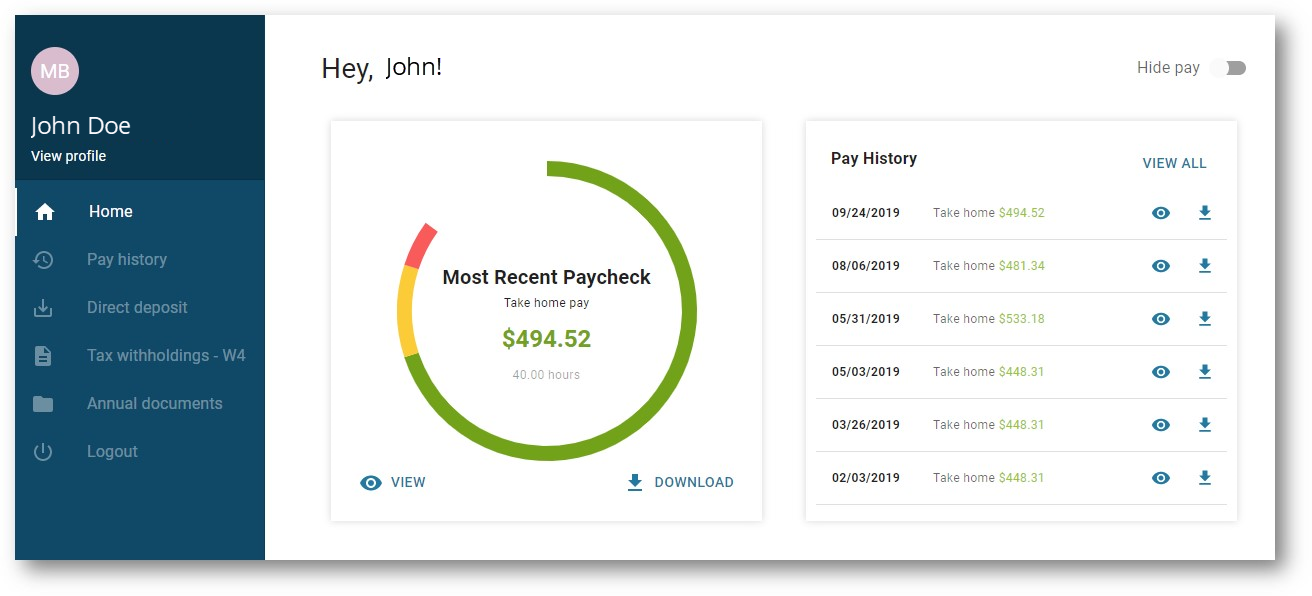 Pay History

Direct Deposit
To learn more, see About Direct Deposit.
Enable Brand's ESS
To enable Brand's ESS for your employees, click here to submit a request.
Note: Be sure all employees you want to invite have an email address in their employee details.
- - - - 
For the paid version, see About Employee Self Service.