After years of listening to client needs and months of work by our brilliant developers, we are excited to have rolled out our new Employee Self Service (ESS).
This is a fresh, helpful portal provided for your employees free of charge. It is designed to minimize work on your end and allow employees to help themselves.
Employees can:
View their current paycheck
View pay history
Set up their direct deposit bank accounts
View tax withholdings
View and download annual documents
Dashboard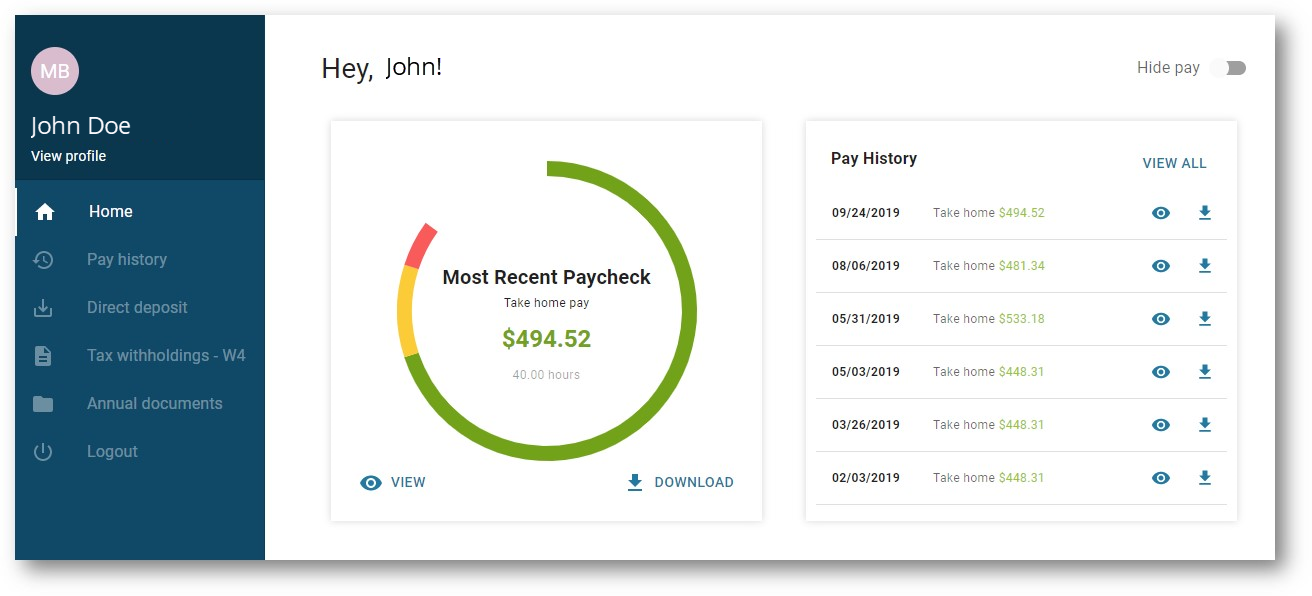 Pay History

Direct Deposit
To learn more, see About Direct Deposit.
Enable Brand's ESS
To enable Brand's ESS for your employees, click here to submit a request.
- - - - 
For the paid version, see About Employee Self Service.