Brands PayDeck is the culmination of focused research on the core needs of our clients. We wanted to serve you better with more access to the information and documents you need, when you need it. And we were determined to do it with clarity and simplicity unique to a complicated world.
This includes:
A powerful dashboard with an at-a-glance overview of your most important payroll information
An archive of your payroll reports in one place, retrievable at the click of a button
A simple yet dynamic tool to run your own reports with multiple configurations
Easy access to PlatinumPay Express (PPX) and online payroll management
See it here: paydeck.brandspaycheck.com
Log in with the same credentials as your PlatinumPay (PPX) account.
As always, support is available at the bottom-right corner of the site for any assistance you may need. In addition, we welcome your feedback as we continue working to improve the experience. Please feel free to send us any comments or requests; we look forward to hearing your thoughts.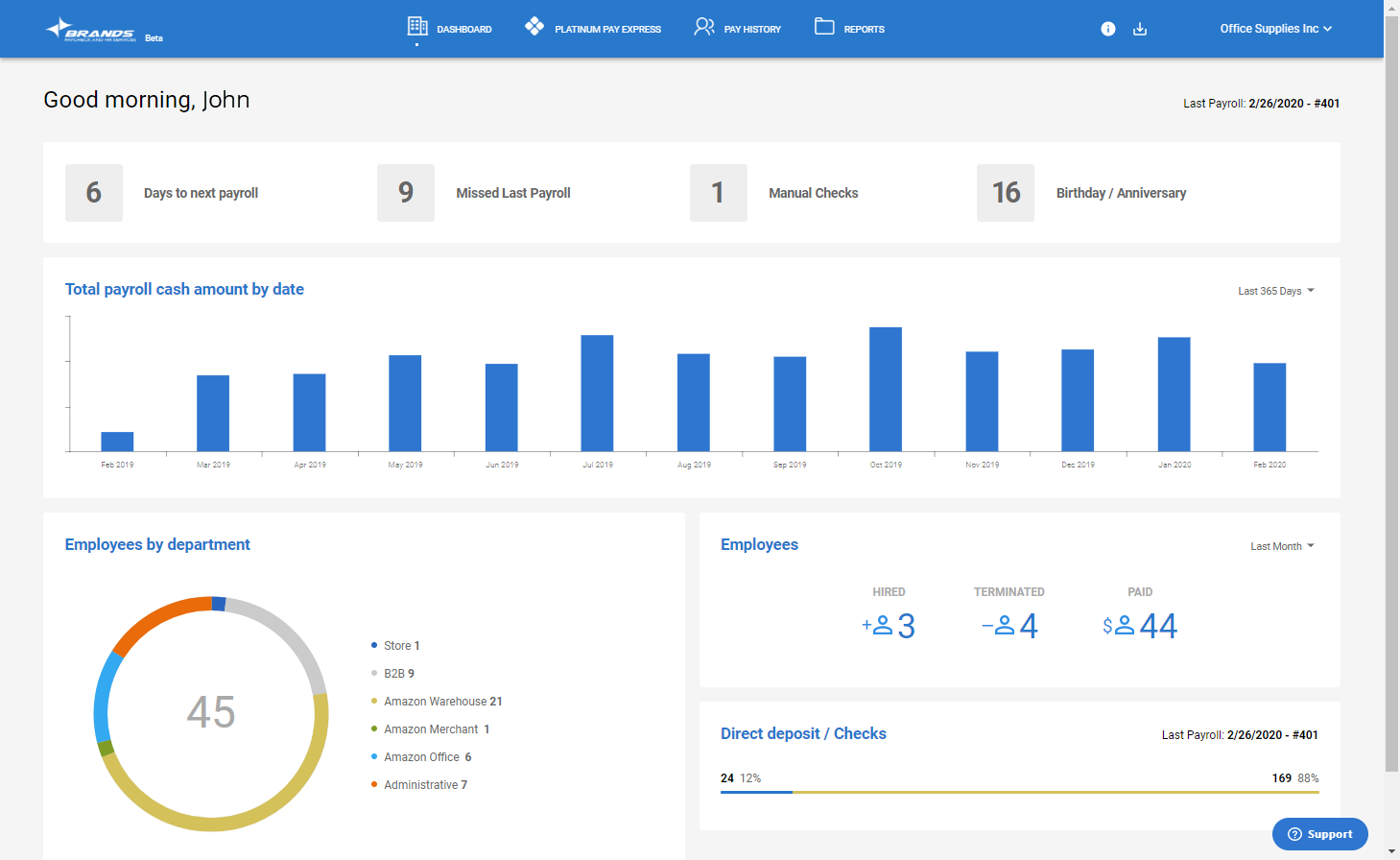 View Reports
To obtain a report, simply select Reports at the top and select the Reports Archive subtab.
There you can see all the standard reports, including:
Payroll reports
Distributed pay stubs
Distributed W2 forms
To download, select Download All or select the download icon for individual documents.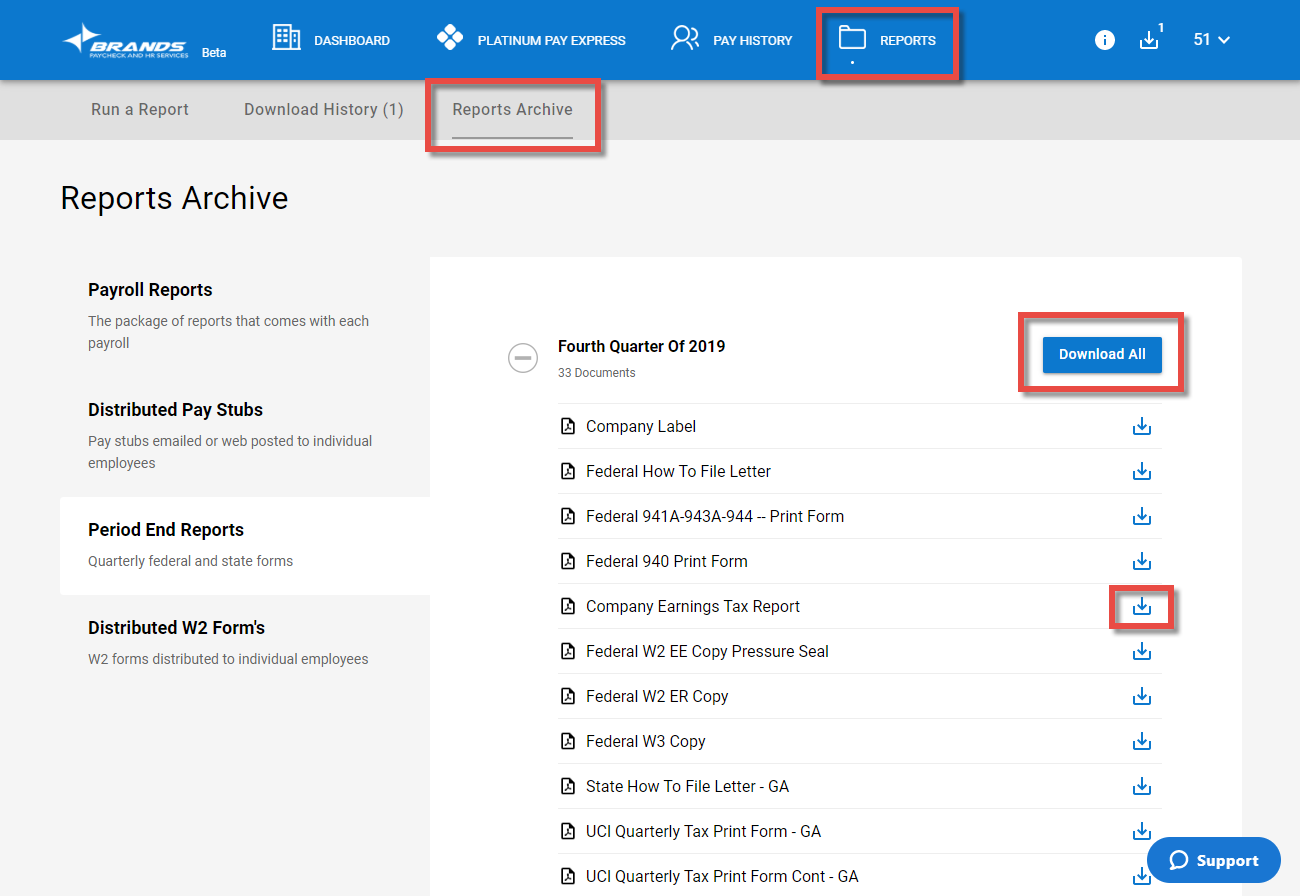 P.S. Miss the old way? You can still log in to Platinum Pay Xpress from the top of the page and continue with the PPX steps you're familiar with.

Run a Report
To run a custom report:
Go to Reports from the top right.
Be sure you're in the Run a Report subtab.
Select which category.
Select the report.
Input the parameters you want to see, such as payroll number, date range, employee number and more.
Click Run.
When it is ready, it will appear in the Download History, which can be accessed by switching to the subtab or clicking the download notification at the top right.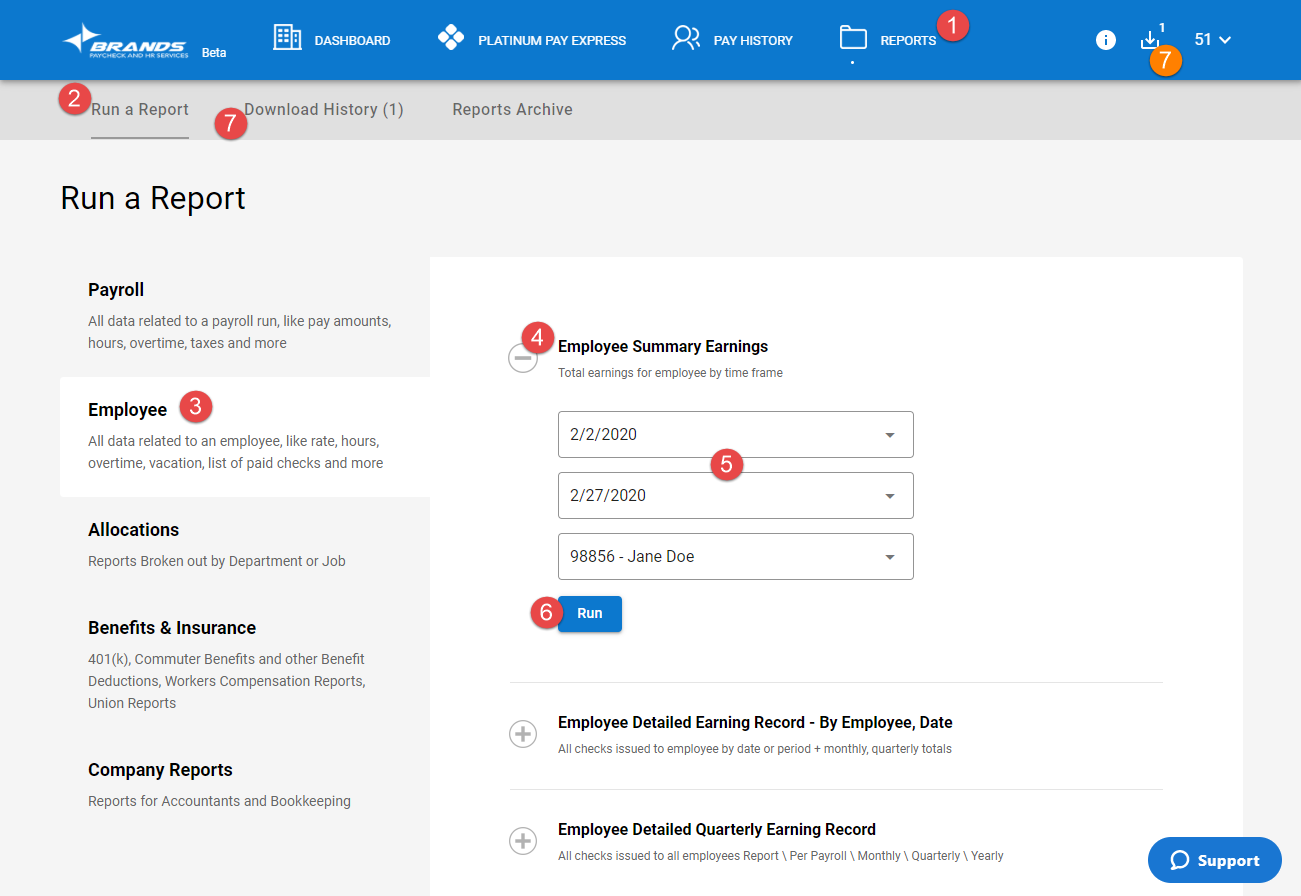 Example: Pay Stubs by Date, Employee
To download pay stubs for a particular employee within a date range:
Select Payroll.
Select Paystubs by Date Range.
Enter the parameters and click Run.
You will be notified when the report is ready.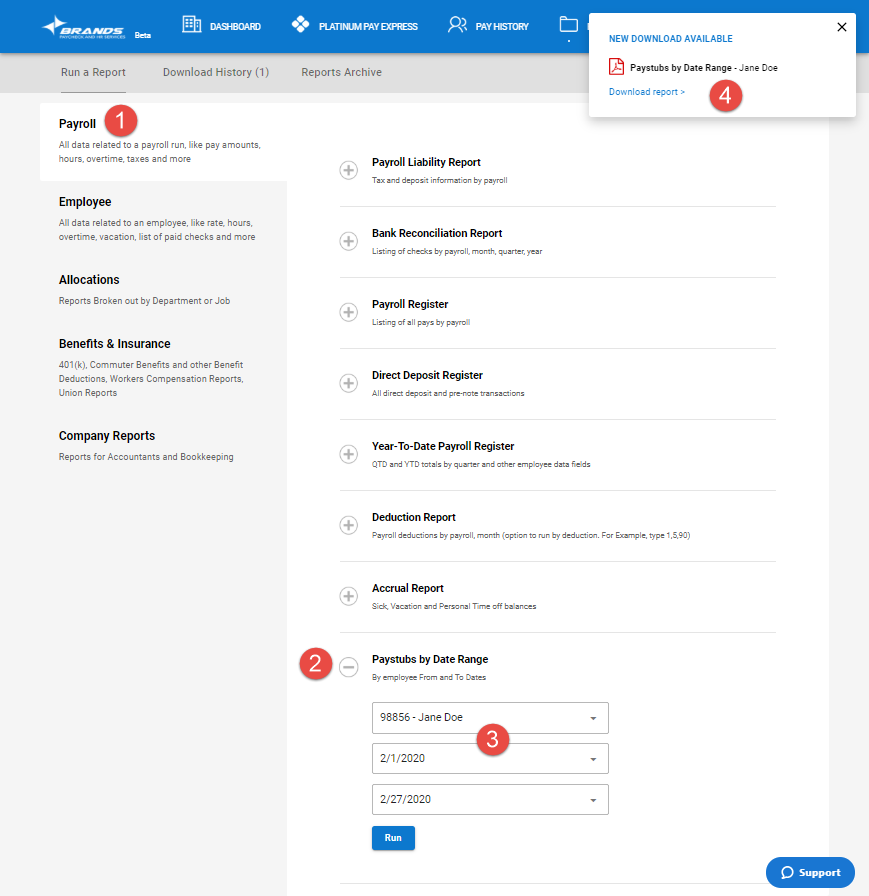 Click the notification or switch to the Download History subtab to download from there.