To view quarterly reports:
Go to paydeck.brandspaycheck.com and click on Reports.
Select the Primary Reports subtab.
Select Period End Reports from the left.
Download individual reports or click Download All to view all at once.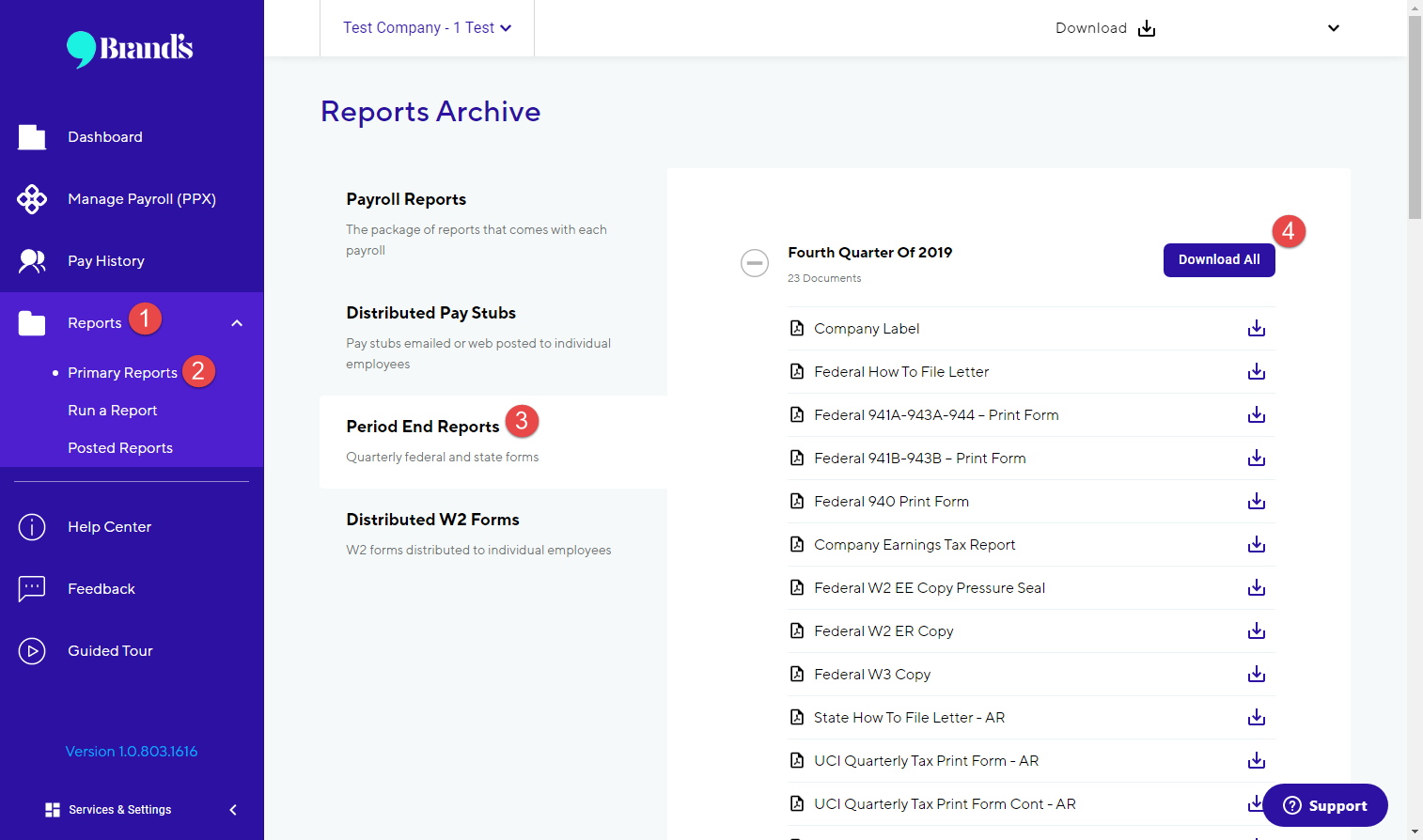 P.S. Miss the old way? You can still log in to Platinum Pay Xpress from Manage Payroll and continue with the PPX steps you're familiar with.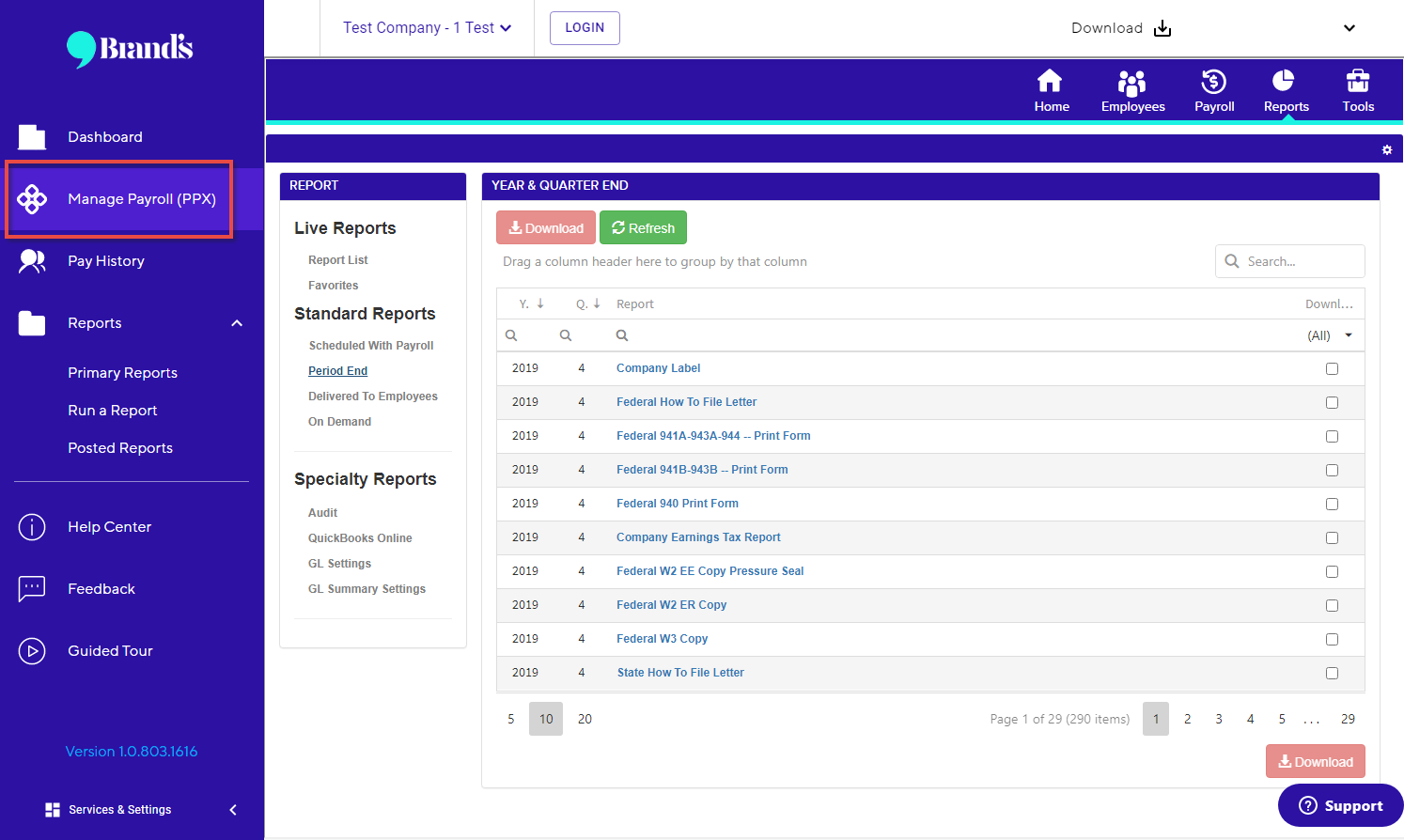 For more info, see Brand's PayDeck.