To view quarterly reports, year-end reports and other reporting options in PlatinumPay:
Select Reporting from the bottom of the left navigation menu.
Select Report Library above. You will be directed to the Payroll Reports tab and will see a list of payrolls by check date.
Select Period End Reports and print from there.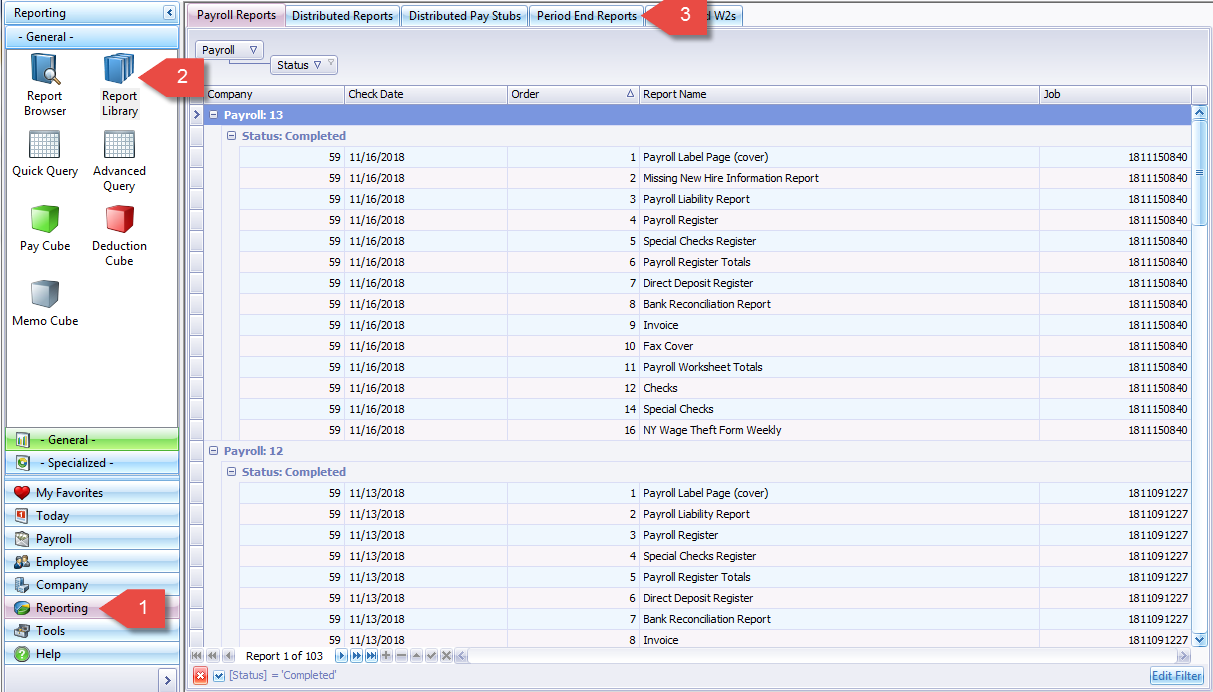 For more about reports, see Reporting overview.
For more about PlatinumPay, see About PlatinumPay.