Setting up employees with ESS is easier to do in Platinum Pay (than Platinum Pay Express) if you have it, because you can simply go down the list and check off employees, instead of selecting each employee individually. See Set up employees with ESS from Platinum Pay [Preferred].
Note: Make sure employees have an email address listed.
To add employees to ESS:
In Platinum Pay Xpress, select the Employee you want to add to ESS.
Go to the Additional Fields tab.
In the lower right window, check off Hub > Full.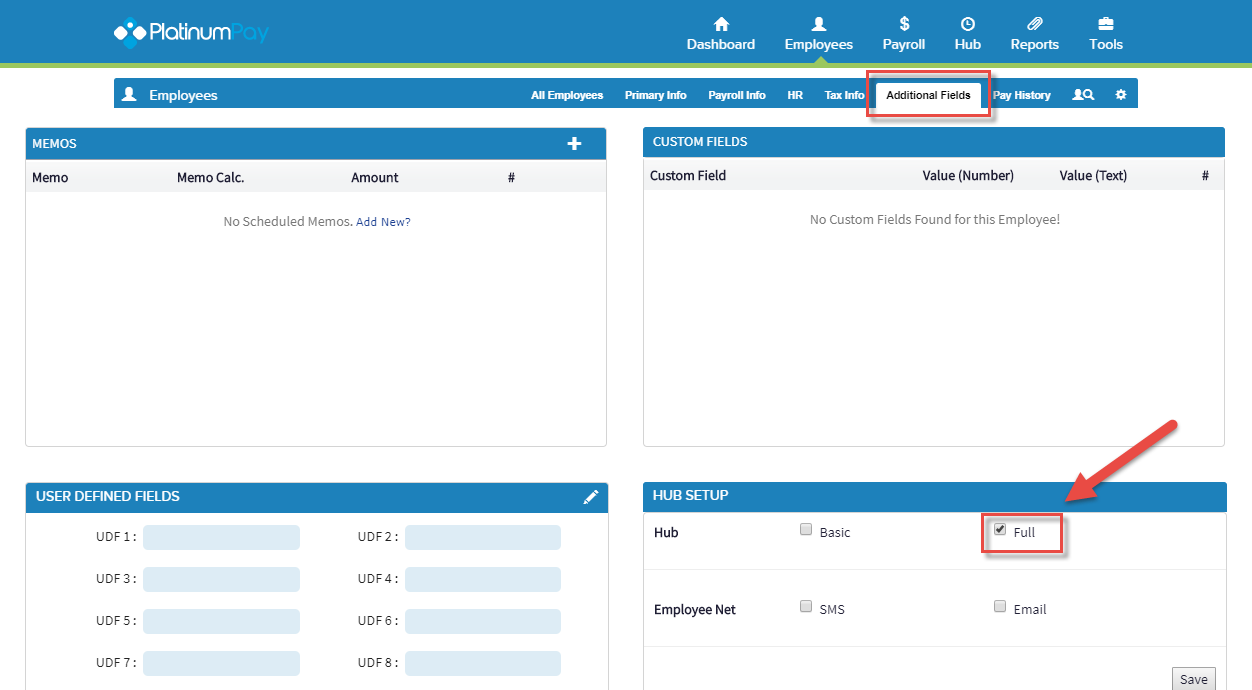 An email will be sent to the employee with the link to log in to their Self Service portal.
Employees need help? See Employee Self Service Activation.