Setting up employees with ESS is easier to do in Platinum Pay (than Platinum Pay Express) if you have it, because you can simply go down the list and check off employees instead of selecting each employee individually. Don't have it? Email cs@brandspaycheck.com for info.
Note: Make sure employees have an email address listed.
In the left navigation of Platinum Pay, select Company.
Select Setup.
Select Shugo.
Check off Full all the way on the right column for each active employee.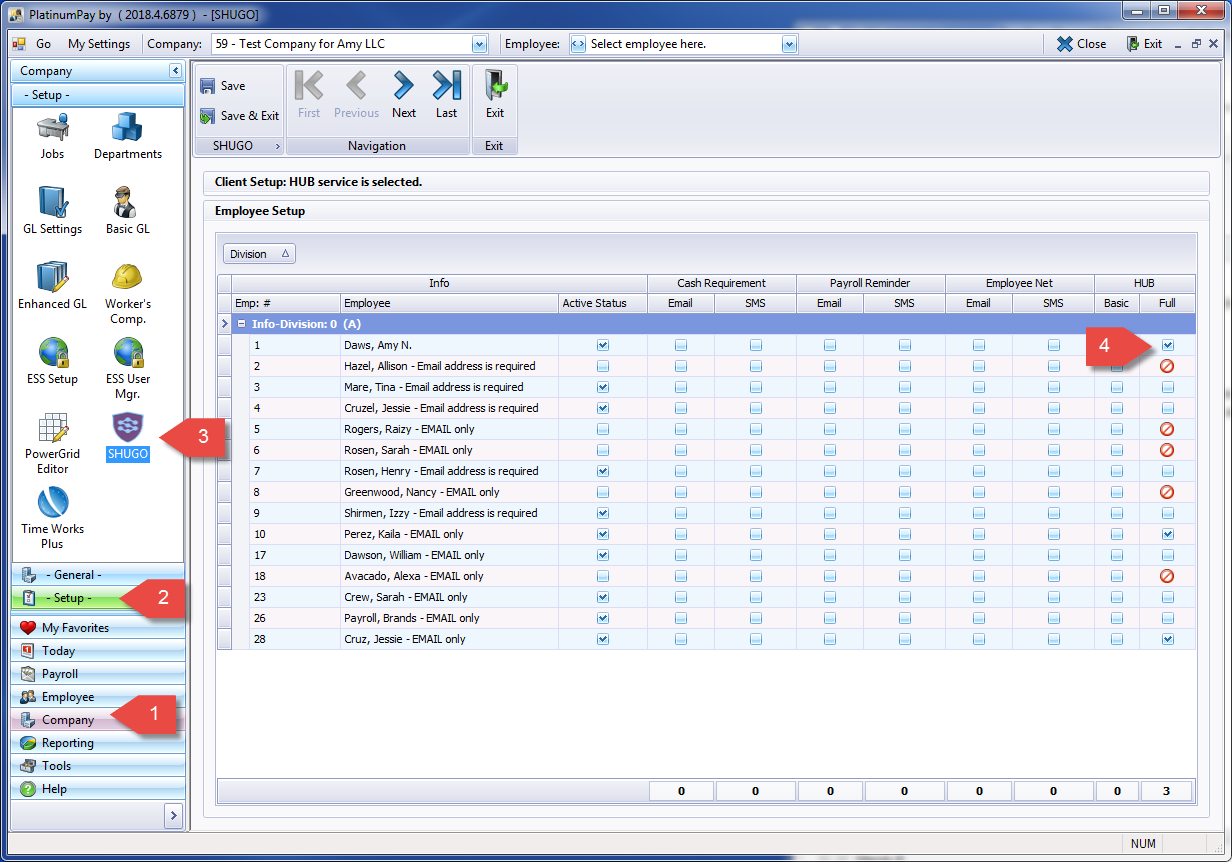 An email will be sent to the employee.
Employees need help? See Employee Self Service Activation.
Additional Options
In Platinum Pay there are additional options for setting up employees. These are the options available:

Division Filter.
Double click on any header to sort by that section.
Employee Filter options (Active, Inactive, All, Custom).
This red symbol means the employee's home department is not available in HUB. The employee may still use HUB.
Employee is terminated if unchecked.
Basic HUB is checked for Paystub/W2 delivery only.
Full HUB includes both Paystub/W2 and Timekeeping services.
Employee is terminated and may not use HUB Full services (meaning they cannot clock in and out, request PTO, etc.)If HUB Basic is enabled, the terminated employee may still access the portal to view posted stubs.To completely revoke access to HUB, uncheck every checkbox for that employee (HUB Basic, HUB Full, and all PUSH options.)