In addition to paystubs and W2s, you can expect to receive notifications when your payroll and quarterly reports are available in Workforce HUB.
Here's how to access your files:
You will receive an email notification when your payroll reports are available for download. Click the link to view/download the report within HUB.




Enter your HUB access code.




Select whether you want to view, download, or download as an encrypted PDF.


View all reports
In addition to your current payroll information, you can also view previous payroll reports, quarterlies, paystubs, W2s, etc.
Your most recent ones can be accessed via the Home screen under My Payroll Reports.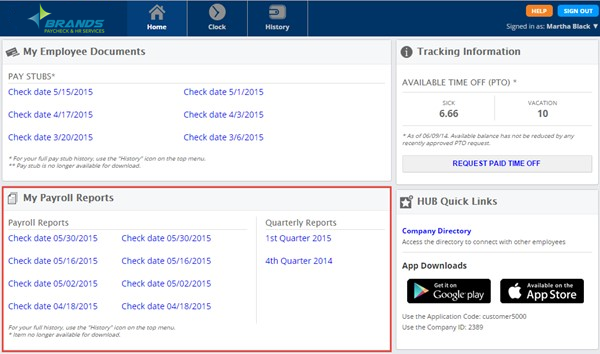 View past reports in the History tab.
Use the search feature to easily locate a file based on date or keyword.