To add an employee to Time & Labor Management:
In your browser, go to www.brandspaycheck.com. Click the green Login button on the top right.
Select Platinum Pay Express and log in to your Online Payroll account.
In the Employees tab, select the employee.
You are automatically directed to the "Primary Info" tab. Click the pencil in the Pay window and check the box to Include in Time & Labor. Save.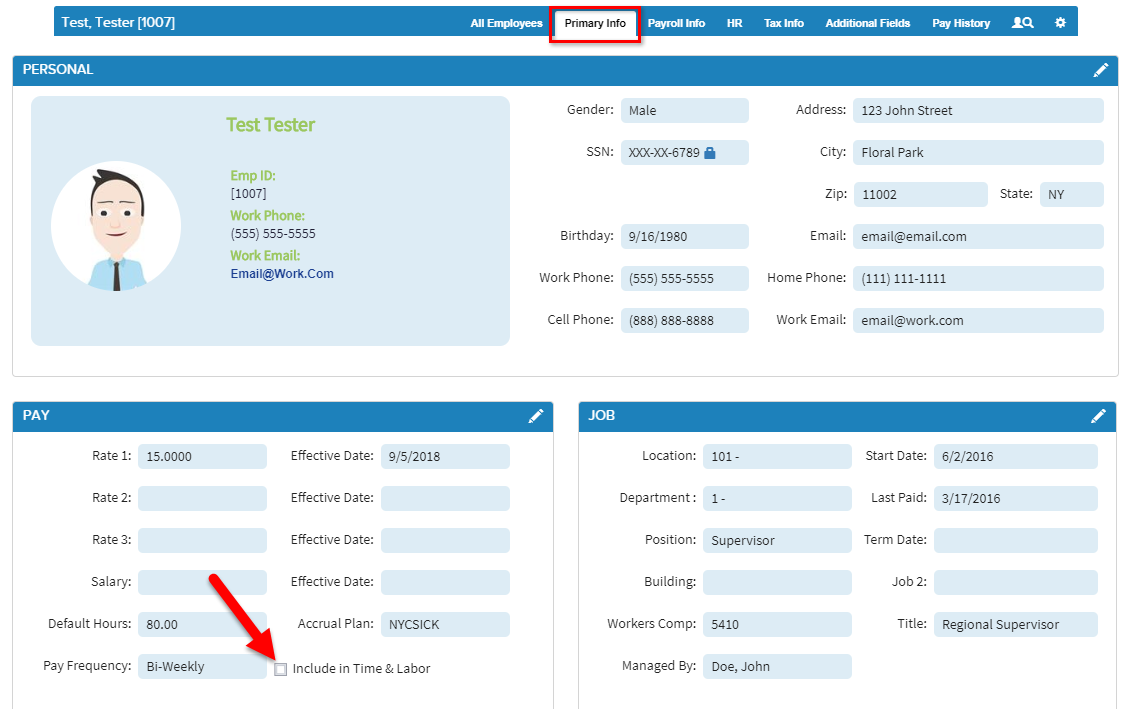 If you have a Z33 model clock, add this step:
In the Payroll Info tab, scroll down to the Time & Labor window and click the pencil to edit information. Edit Card Number 1 and enter the 4 digit code (usually the last 4 of the social). Save.