*Available for Advanced Payroll users. Email cs@brandspaycheck.com to request access or turn on the service in your PayDeck settings.
Store essential information about your employees, such as:
Driver's license
Citizenship
Veteran status
Equal Employment Opportunity (EEO)
Emergency contacts
Previous employers
You can also specify classifications such as whether an employee is a corporate officer, what their title is, whether they are disabled, and more.
In the Employees tab, select the employee.
Select the HR tab.
Flip through the Administration - Classification - Contacts tabs and click the + or pencil icon to add employee information.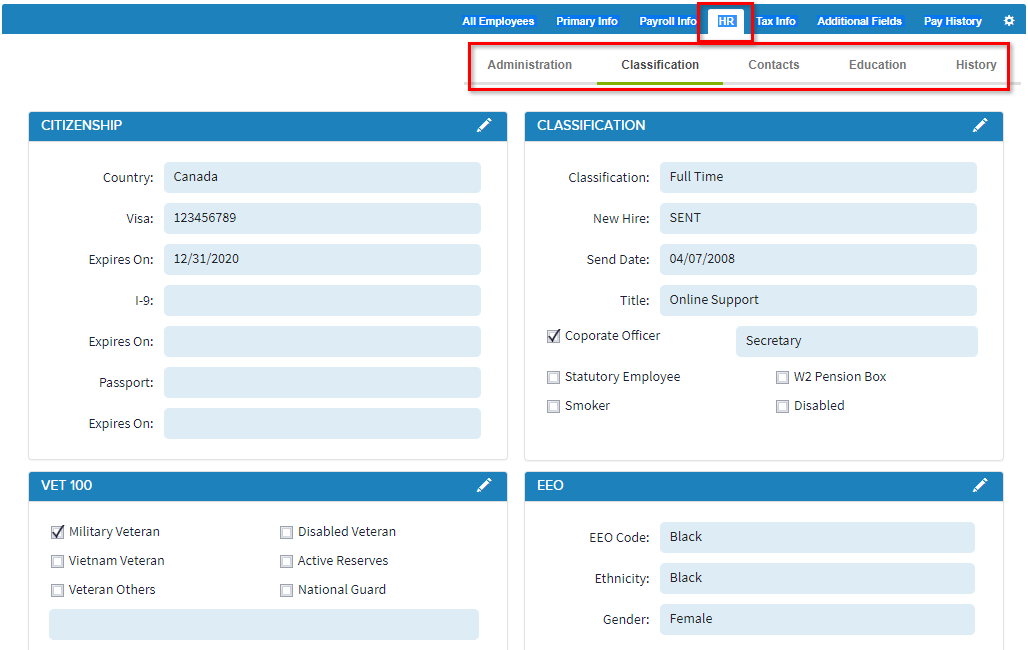 For more info, see About Online Payroll.